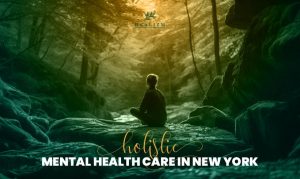 If you're a New Yorker searching for an integrated solution to mental health, Healizm can help.
Based in Brooklyn, NYC, our practice extends a helping hand to people across New York State.
Our Board-Certified Psychiatrist, Dr. Nahil Chohan, is an empathetic listener and understands the intricacies of mental health issues. She has helped many people in overcoming mental health issues.
Dr. Chohan makes sure everyone feels valued and heard. If you need guidance and support, she's here to help you heal and find your way.
Who We Serve
Our services are intended for people grappling with issues like trauma, anxiety, mood disorders, and sleep disorders—issues that we treat with care and understanding.
We understand that people often struggle with mental health issues, especially during major life transitions. It's a natural part of being human. In these moments, we stand by your side and offer the support and direction needed to move forward with resilience.
Our practice extends its support to all people who find themselves struggling.
In every way, we provide a safe, empathetic, and inclusive space for our patients, where they can effectively work through their struggles with our guidance.
Our mental health services include:
We look at healing from a holistic standpoint.
With your help, we'll put together a treatment plan that will make you feel better.
The plan will help you in all areas by improving your lifestyle, your nutrition, and your sleep habits.
A holistic perspective understands that our minds don't operate in isolation; they are intimately linked to our bodies, our environments, and our experiences.
Holistic care focuses on the importance of viewing people as a complete entity, including their mind, body, and soul.
Rather than merely looking at isolated symptoms or behaviors, holistic care looks into understanding the root causes, triggers, and interconnected factors affecting your mental health – it facilitates long-term healing and prevention.
Insurance and Payment Options
Everyone should be able to access reliable, high-quality mental health care.
For New York City residents, we accept insurance coverage.
Among the insurance providers we accept in New York are:
Medicare
UHC-Optum
Cigna
Aetna
Empire BCBS
Humana
For those in New Jersey and Georgia, we currently accept cash payments only.
We are actively exploring additional payment options to better serve our patients in these regions.
Telehealth and Virtual Visits
Face-to-face mental health services might not always be the most convenient option and might not be preferred by everyone.
We provide telehealth and virtual therapeutic visits.
Through these sessions, you will be able to get personalized care from your own home or any location that suits you.
Whether you reside in Brooklyn, further upstate, or even out-of-state, our comprehensive approach to mental health is still accessible to you.
In our sessions, all discussions will be private and confidential, so you are free to express yourself and your thoughts.
Booking a telehealth visit with us is a simple process. We will guide you through the process to make sure you have easy access to the care you need.
Connect with Us
If you are in search of confidential and professional mental health care, please don't hesitate to schedule an appointment with us.
Reach out to us by phone or email, so we can help you get started on your recovery.
Book an appointment today, and let's talk.